1. A True Community
Professional accredited instructors are at the heart of Cape 66°; our Community Presidents bring a wealth of expertise to our community and maintain its integrity by welcoming members personally.
Our community is international and our members work in 30+ industries. Brought together by the love of horses and our sport, we support one another on equestrian, professional, and business matters.
Our private platform provides a quality environment in which advising one another is rewarding & time-efficient.
2. We Develop Quality Relationships
Valuable relationships are built on goodwill. Every time you share your experience or receive support, you will gain a connection with a fellow Cape 66° member. 
&
Upon joining us, we will introduce you to all fellow members.
3. We Foster Goodwill
Every time you help with a question of a fellow member, your profile will be automatically endorsed to the entire community. 
Our platform leverages your goodwill to credibly raise awareness of your profile and professional expertise/business. 
 Cape 66° is founded on the principle of paying it forward. The more we help fellow members, the harder Cape 66° works to support us.
4. Cape 66° Clinics
In addition to interacting via the Cape 66° platform, we get together over group video calls to discuss the challenges and progress of fellow members. The calls are also excellent for getting to better know fellow members.
"Giving without expectation of reward is not for everyone; those willing to share another's burden require a degree of self-awareness and humility that is not as common as one might expect. In fact, offering assistance to others is both educational and professionally rewarding because it requires us to consider what we know from a different perspective and in a fresh context. Our humility in being willing to understand someone else's perspective and adapting our own expertise and knowledge to help answer questions is the very essence of ethical professional practice. To do so without the expectation of return is the grist of community.

Cape 66° is quite simply a genuine professional community. So much more than paying forward; it speaks to the essence of professionalism at a time when the professions themselves are being forced to change by technology and social expectation." 

Alec Hay | Southern Harbour
We're an international community with members working in 30+ industries. Brought together by the love of horses and our sport, we support one another on equestrian, professional, & business matters.
We get to know all members personally
If you do not know one of our community presidents, you can apply to join us. and we'll arrange a video call to get to know you.
Cape 66° is supported by its members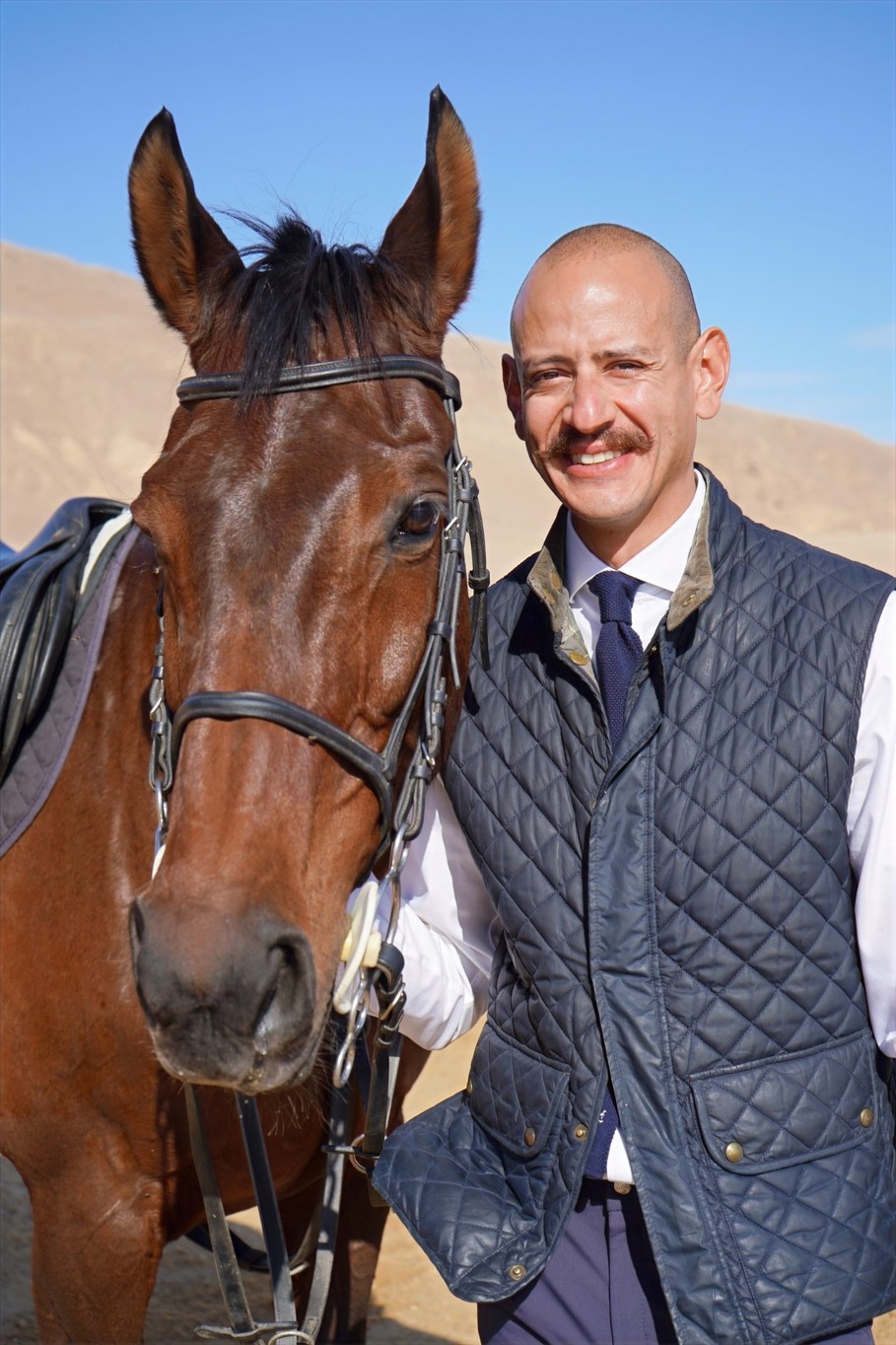 "We're a community which values integrity, goodwill, and the counsel of experience. Cape 66° provides us with a quality environment in which supporting one another is rewarding and time-efficient. We access the support we need, help when we can, and develop invaluable relationships along the way."

Mans A.K. Mansour | Founder Gouna Riders & Cape 66°
Why do you get to know members personally? It allows us to maintain the integrity of Cape 66°, and enables our community curator to provide additional support to member requests by highlighting them to fellow members who we know can help.
What happens after I apply? We will arrange a video conference to get to know you and answer any questions you might have.
When do I receive my 'access key'? After the call, prospective members who share the spirit of our community will be provided with a key to join Cape 66°.
Living between latitudes 66° and 77° south, emperor penguins pursue ambitious personal journeys, support one another along the way, and triumph against the Antarctic odds.
Helpfulness is a precious asset